Sometimes things just feel really good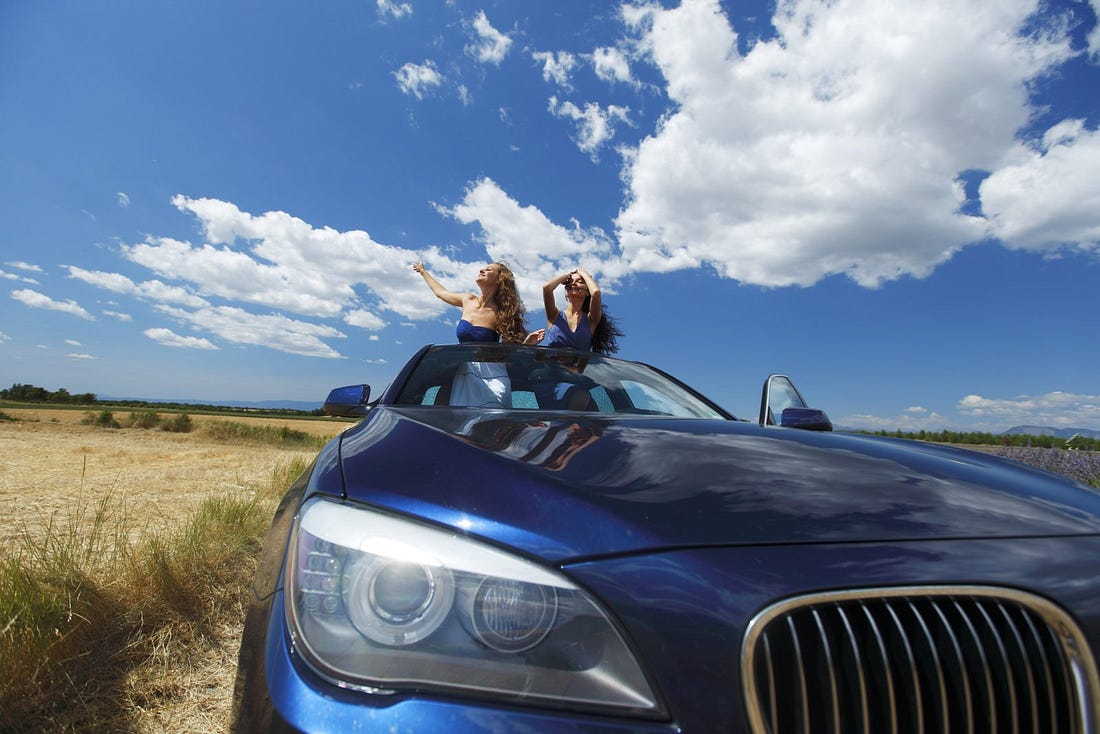 It's been a while since I've written anything to my people.
If we're being honest, I wasn't quite sure what I wanted this to be. I sort of spoke to that before and made a few suggestions of what I might write about or how I'd use this newsletter, but to be honest, I wasn't really convinced.
Writing is a funny thing for me. I like the idea of an audience, but it's a pursuit that has to nourish your own soul first - if you don't enjoy the process of creating, then the result will be bad and the people reading it will not enjoy it either.
My friend, Beth Singleton, has been killing it with her newsletter.
She uses it to offer an insight into her life and her mind. It's kind of like a more intimate blog where she can share stuff that isn't really suitable for a platform like Medium and doesn't work on Twitter or wherever.
I've really enjoyed reading her stuff in that modality, so I thought I might try my hand at doing the same thing here. Let's see how it goes - smash the little heart button and leave a reply or comment if you like this format.
---
It's 6:10am as I write this.
I wake up early every morning, usually at around 5:45am, to do some writing or even just to get some reading in.
I sleep biphasically. I generally go to bed early in the evening for 2-3 hours wake up for an hour or two in the middle of the night, then go back to sleep for another 3-4 hours.
Biphasic sleeping works for some people - I find for me it is fantastic because I'm energetic all the time and I think clearly throughout the day.
I discovered it while reading about the impacts of electricity on society and modern human evolution. Before electricity, most people would go to bed when the sun went down, sleep for several hours, wake up and have a drink, meal, or use the toilet, and then go back to bed before waking at sunrise.
Many of the accounts talk about how the adults would often have sex in the middle of the night because in single-room houses, that was the only time they could get some privacy because the children were sleeping.
Mel isn't usually a fan when I wake up at 1am looking to "have marital relations".
But last night, we didn't get to bed until nearly 1am (we had relations before going to sleep) because we were having too much fun.
Right now, for various reasons, my wife's 19-year-old niece, Nieceling, and my 16-year-old son's girlfriend, Maddie, are staying with us.
Maddie will be with us until at least the end of the school year and I think Nieceling has decided to move in with us on a more permanent basis.
Last night at around 11pm, Mel and I were laying on the couch together, Boy-O was watching some YouTube on his iPad, and Nieceling and Maddie were playing cards. The aforementioned Beth Singleton posted on Twitter that she was dancing to the Hilltop Hoods in the middle of the day in her office in Sydney.
I discovered the Hilltop Hoods on a trip to Australia probably five or six years ago and really enjoy their music.
I grabbed my phone and airplayed their song "1955" to the Sonos in the living room and within a few seconds, a dance party broke out with Nieceling and Maddie.
The music just played for over an hour, the girls sang and danced, we all laughed and had a great time before we all finally headed up to bed at just past midnight.
It was a great night overall, even before the dance party happened.
Sitting here this morning, writing this, I realized that this is probably the happiest time of my life. That's a big call, but I can't remember another time where I've just been so peaceful and enjoying life.
Mel's hormones seem to be in perfect balance, her endocrinologist is saying that her test levels are incredible. The Boy is doing really well at school and having Maddie with us has given him an insight into what it's like to have a real committed relationship.
I've always said Nieceling is like the daughter we've never had. She stayed with us a fair bit during the first six months of her life because her mother's post-partum needed time to be treated without the stress of a baby. The entire time she was growing up, she would always spend a day or so a week with us and we were part of every aspect of her life. Now that she's been with us for the last few weeks, she's relaxed more into her role as an independent young woman, and we've loved having her with us.
Maddie has been staying with us for two or three days a week now for the last few months. Her parents have been struggling with the behavior of her younger sister and they asked if we could let Maddie stay over with us if she wanted - it was like giving her a chance to avoid some of the stuff at home.
On Monday morning, Maddie's father called and thanked me for letting her stay. The younger sister had gotten into some trouble with the authorities over the weekend and she was ultimately suspended from school for the next four weeks. He asked if it would be ok for Maddie to stay with us for the rest of the school year so that what was going on didn't interfere with her academically.
Mel and I have known Maddie since she was five-years-old. She's always gone to school with our son and her parents are lovely people. Over the last few months, Mel has absolutely fallen in love with her and was happy to let her stay with us - we've told her parents that she can stay as long as she and they would like.
Then there's work…
The markets are a roller coaster, but that's life in what I do for a living. I lived through the nightmare of 2008/09 and ended up coming out the end better off with a lot of lessons learned. Now, the portfolio fund that I manage is even better situated because we focus on medical technology, which, if you hadn't guessed, isn't negatively impacted by a pandemic.
The upside of everything that's been going on is that travel has been suspended for the entirety of 2020 for me - I was meant to go to Australia, but then the bushfires changed that plan. When the virus sprung up in mid-January, our firm took an early position that there would be no travel to Asia and by early-February, we extended it to all international flights. Two weeks ago, we upped that to no travel at all, international or domestic.
For me, that means I get to stay home more which is great.
Don't get me wrong, I still love traveling and as all of my faithful readers know, I have a tendency to REALLY enjoy myself when I travel.
But right now, this feels right.
And when you add in the fact that our family has grown by two amazing young women that I really enjoy being around and spending time with, things for me feel really good.
So yeah, upon thinking about it, I can't remember ever being happier than I am right now.